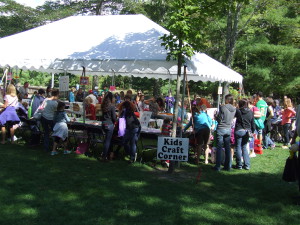 The 2014 A Day at the Chalet will be on September 21, 2014 from Noon-5pm.
Join us as all of Strongsville celebrates Art & Music at the beautiful Chalet in the Metroparks just off of Pearl Rd. With entertainment and activities for all ages and interests, a Day at the Chalet is a free event for the whole family & will be a day to remember.
Arts & Crafts
Lots of stuff for kids PLUS
Young Chef's Academy Painting on Canvas with Pat Catan's Craft Center
Camp Applause Pinch Pot Pottery with Brigitte Pinwheels with Lake Ridge Academy
Petitti's Posey Patch Face Painting & Tattoos
Martial Arts with Jeff Ellis International Karate Center
Indian Folk Stories with Squawking Crow
Craft Artisans
Roger Dodger Balloons
Katie B Puppets
Entertainment
Click here for the full schedule and times
Strongsville City Jazz Swing Band Ken Mehalko
"Thirsty Cowboys Dance Team"
Charlotte Braun Dance Studio
Hard Drive Band Best of Country Music
Magic by David Anthony
The Pop Tarts A Tribute to 60s Girl Groups
School of Rock Strongsville
Island Jeff On the Bank Patio
See a video from past years here.